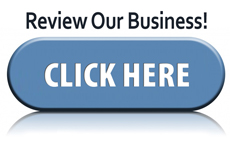 Wagner Appliance Repair Service is your source for prompt, full-service appliance repair in Shawnee and the surrounding communities. Whether you need refrigerator repair to fix an ice maker that isn't working or gas dryer repair for a unit that isn't heating up, our appliance repair experts can help. We have over 25 years of experience providing fast, effective appliance repairs for all types of residential appliances, including:
Refrigerators
Freezers
Ice makers
Ovens, ranges, and stoves (gas and electric)
Washing machines (top load and front load)
Dryers (gas and electric)
Dishwashers
Microwaves (over the range and countertop)
Air conditioners (window units)
From simple dishwasher rack repair to complicated refrigeration repair, there's nothing that our appliance repair team can't handle. When you call us for home appliance repair, we will start by thoroughly troubleshooting the source of the problem. Once we have identified the cause, we will develop a custom plan for appliance repair that will restore full functionality to your machine and get your household back on track in no time! To learn more about how Wagner Appliance Repair Service can help you with prompt, high-quality oven repair, dishwasher repair, washer/dryer repair, and more, contact us today.
First-Class Customer Service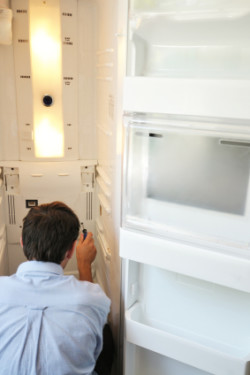 At Wagner Appliance Repair Service, your satisfaction is our primary concern. In addition to our extensive hands-on experience, all of our technicians undergo extensive training, so you can rest assured that you are receiving the best possible solutions to all of your appliance needs. Our knowledge goes beyond what you'll find in a refrigerator repair manual. In fact, our appliance repair experts are EPA certified for refrigerant recovery, so you can rely on us for top-notch air conditioning service and refrigeration repair that will last.
In addition to offering superior appliance repair services, we take pride in committing ourselves to an overall standard of excellence. All of our appliance repair pros undergo thorough drug testing and background checks, and we are fully insured for your safety and security.
Microwave Repair
At Wagner Appliance Repair Service, our appliance repairs extend beyond the usual large appliances. We understand what a crucial role microwaves play in today's busy homes, so if you have a countertop or over-the-range microwave that isn't working properly, contact us for swift, comprehensive microwave repair. Our contractors have experience working on all sorts of makes and models, so whether you need GE microwave repair or Sharp microwave repair, we can get the job done right. Call or e-mail us to learn more about our professional microwave oven repair options.
As a family-owned and -operated appliance repair business, we understand how important properly functioning appliances are to keeping your home running smoothly. If you find yourself struggling to find creative cooking methods due to a malfunctioning range, or if your need for washer/dryer repair has you spending precious hours at the laundromat, Wagner Appliance Repair Service can help. With over two decades' of experience performing dishwasher repair, stove repair, washing machine repair, and more, our technicians have what it takes to address just about any appliance issue with skill and ease.
At Wagner Appliance Repair Service, we know that time is of the essence when it comes to appliance repair, so we offer emergency services in addition to our regular business hours, so you can receive our expert guidance when you need it most. We can even work on multiple appliances in a single service call, so if you need refrigerator repair for a unit that isn't cooling adequately and clothes dryer repair for a unit that isn't tumbling, we've got you covered. We'll even repair your second appliance for half price at the time of service! For more information about our professional appliance repair services, contact us by phone or e-mail now.